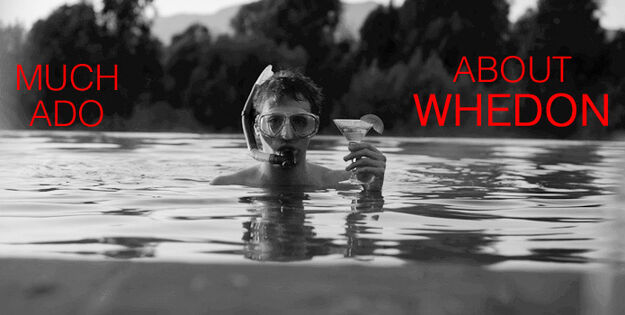 The Whedonverse is abuzz about the latest addition to Joss Whedon's filmography, a contemporary adaptation of Williams Shakespeare's classic comedy, Much Ado About Nothing, which begins arriving in theaters this weekend. As he's apt to do, Whedon cast the film with frequent collaborators; a talented group of actors and actresses which he's worked with numerous times before.
Once you've brushed up on the cast, scroll on down and take part in a bit of Whedonverse fantasy casting!
| Nathan Fillion | Clark Gregg | Amy Acker |
| --- | --- | --- |
| | | |
| Dogberry | Leonato | Beatrice |
| Perhaps known best as Captain Mal Reynolds of Firefly/Serenity fame, Nathan Fillion lends his substantial Whedonverse cred to the movie. The actor first worked with Whedon on Buffy the Vampire Slayer, and has gone on to become a fan favorite on ABC's Castle. He'll follow up Much Ado with an appearance in the anticipated book-to-film adaptation, Percy Jackson: Sea of Monsters. | Clark Gregg shot to cinematic notoriety upon starring as Agent Phil Coulson in The Avengers, a role he'd played to a lesser extent in previous Marvel movies. He'll reprise the role of Coulson -- myseriously back from the dead -- in ABC's upcoming primetime series Marvel's Agents of S.H.I.E.L.D. Gregg is also an accomplished writer and director. He penned the Harrison Ford and Michelle Pfeiffer horror flick What Lies Beneath, and directed the 2008 movie version of Chuck Palahniuk's Choke. | Fans of Whedon's past works will recognize Amy Acker from her role as "Fred" and on the popular Buffy spin-off, Angel. She also starred, opposite Eliza Dushku, in Whedon's Dollhouse. On the big screen, Acker last appeared in Cabin in the Woods. |
| Alexis Denisof | Reed Diamond | Fran Kranz |
| --- | --- | --- |
| | | |
| Benedick | Don Pedro | Claudio |
| Alexis Denisof (Benedick) has starred in a total of five Joss Whedon projects; more than any other actor. He gained popularity as Wesley on Buffy and Angel. He starred in Dollhouse. And in The Avengers, Denisof played The Other; a servant of Thanos who provides Loki the Chitauri. Personal trivia: Denisof is married to Buffy and How I Met Your Mother actress Alyson Hannigan | Reed Diamond is another alum of Joss Whedon's Dollhouse. The Julliard grad got his big break playing Detective Kellerman in NBC's Homicide: Life On The Street. On TV, you can also catch Diamond on Bones, and The Mentalist. | Fran Kranz is following up his big-screen turn in the Whedon-produced horror flick Cabin in the Woods, with the role of Claudio in Much Ado. Kranz cut his teeth on Shakespeare, appearing in stage productions of The Taming of the Shrew, Henry VI, and Twelfth Night. |
| Sean Maher | Jillian Morgese |
| --- | --- |
| | |
| Don John | Hero |
| Better known to Firefly (and Serenity) fans as Dr. Tam, Sean Maher plays Don John. Fans of the '90s teen drama Party of Five may remember Maher as Adam, the love interest of Neve Campbell's character. He recently starred on TV in NBC's The Playboy Club. | Much Ado About Nothing is the first major film role for Jillian Morgese (Hero). Whedon asked Morgese to try out for the part after she captured his attention on the set of The Avengers, on which she worked as an extra. |
Other Whedon regulars Tom Lenk, Ashley Johnson, Riki Lindhome, and Romy Rosemont also star.
Much Ado About Nothing opens in limited release (New York, Los Angeles, and San Francisco) on June 7. The film hits theaters nationwide on June 21.
The Whedonverse: Who Would You Cast?
All this Whedonverse synergy got us thinking... What if Whedon were to follow up Much Ado About Nothing with another Shakespeare adaptation? Romeo and Juliet, perhaps?
Which of Joss Whedon's frequent collaborators would cast and in which roles? Talk about it in the comments...
---
---
Community content is available under
CC-BY-SA
unless otherwise noted.