"He [Joss Whedon] is the gravitational center of the Whedonverse, a galaxy that spins recurring actors and themes through an orbital system of TV shows, films and comic books that all share similar traits: a unique brand of witty dialogue, relatable characters and fantasy/sci-fi mythology. Together, the works inspire the kind of obsessive devotion generally reserved for those inhabiting Middle Earth or a galaxy far, far away."
―Entertainment Weekly
The Whedonverse, sometimes referred to as the Jossverse, is the loosely-defined fictional universe encompassing the worlds and storylines from projects developed by Joss Whedon.
Media
[
]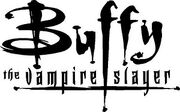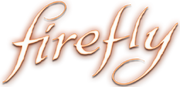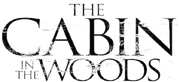 Television series
[
]
Films
[
]
Web series
[
]
Frequent casting
[
]
Main article: Actors
Joss Whedon is known to often hire the same actors for his projects. Amy Acker and Alexis Denisof have both starred in five Whedon projects. As of 2017, this is the most any actor has starred in. The main cast of Much Ado About Nothing is comprised of alumni from other Whedon projects.
Most common actors
[
]
ACTOR
ROLES
NOTES

Amy Acker

Winifred Burkle and Illyria in Angel
Whisky/Claire Saunders in Dollhouse
Wendy Lin in The Cabin in the Woods
Beatrice in Much Ado About Nothing
Audrey Nathan in Agents of S.H.I.E.L.D.

Appears in five Whedon projects
Portrays six characters

Alexis Denisof

Wesley Wyndam-Pryce in Buffy the Vampire Slayer and Angel
Daniel Perrin in Dollhouse
The Other in The Avengers
Benadick in Much Ado About Nothing

Appears in five Whedon projects
Portrays four characters

Nathan Fillion

Captain Hammer in Dr. Horrible's Sing-Along Blog
Malcolm Reynolds in Firefly and Serenity
Caleb in Buffy the Vampire Slayer
Dogberry in Much Ado About Nothing

Appears in four Whedon projects
Portrays four characters

Tom Lenk

Cyrus and Andrew Wells in Buffy the Vampire Slayer and Angel
Ronald in The Cabin in the Woods
Verges in Much Ado About Nothing

Appears in four Whedon projects
Portrays four characters